Proctor is uniquely situated along a north-south valley of the Otter Creek, making it one of the most picturesque towns in Rutland County. Our vast marble and sand deposits, the proximity to the "Great Falls" of Otter Creek and the rail lines are among the primary reasons Redfield Proctor, Sr. formed the Vermont Marble Company here in 1880. Six years later, the settlement of Sutherland Falls was recognized as the Town of Proctor by the Vermont State Legislature.
 
Our legacy as the former center of the global marble industry forms the basis for the cultural experience of Proctor today. We are home to the Fletcher Proctor Memorial Bridge, the Vermont Marble Museum, and the Wilson Castle. Visitors continue to admire our unique marble sidewalks and buildings.
 
Proctor's well-regarded local school system, active community groups, and abundant historical, cultural, and recreational opportunities make it a compelling place for our 1,900 residents and for visitors to explore.
How Do I?
Get curb side trash and recyclable totes?
Links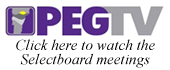 Announcements
"Good Stuff"
July 11 Good Stuff:
The following groups/organizations were recognized for their outstanding service to the Proctor community:
The 130th anniversary banners are hanging in the triangle.
Avery Mullan won a Silver Medal at the National Family, Career and Community Leaders of America Convention held in San Diego, California.
Highway Department Opening 
The Town of Proctor seeks a qualified individual to work in the Highway Department. Applicants must have a valid driver's license, a Vermont CDL, and high school diploma or equivalent.  Residency in Proctor or immediate area required.  Essential duties include: maintaining Town roads and bridges and winter plowing.  Individual will also assist the Water and Wastewater Departments to install new or repair existing water and sewer mains.  Preference will be given to applicants with at least 5 years construction experience operating and maintaining heavy equipment.  This is a full-time, year-round position with benefits.  Wage based upon experience.  Proctor is an equal opportunity employer.
A complete job description is available by clicking here or from the Town Manager at 459-3333 ex.13 or town_mamager@comcast.net. Submit resume with a letter of interest to Stanley Wilbur, Town Manager, Proctor Town Offices, 45 Main Street, Proctor, VT 05765.  Resumes will be received until the position is filled.
A Phantom Social Evening
 The Supporters of Proctor Boys Basketball are hosting a fundraiser at The Vermont Marble Museum on Saturday, July 23rd, 2016 from 6-8pm. 
There will be raffles, live music, hors d'oeuvres, and wine sampling. Come and enjoy an incredible evening out while supporting a worthy cause.
The $20 donation includes 5 raffle tickets. 
To purchase a donation ticket please contact Katha Pehm 802.459.2294 or Karen Almond 802.499.8166
The proceeds from this event will be used to purchase some much needed new uniforms for the team, as it has been nine years since they have been replaced.
Spaghetti Dinner
Proctor Fire Department will be having a Spaghetti dinner on July 30th starting at 5 pm at St. Dominic's church in Proctor. One of our Firefighters Jeff Towers with 20 years of service was diagnosed with stage 4 lung cancer in the fall of 2015. We are asking $10 per plate with all proceeds going to Jeff and his family. There will be raffle tickets and prizes.
Proctor Pool
Our town pool is open 12:00 p.m. - 6:00 p.m. seven days a week. Come join your friends in a variety of fun activities: supervised swimming, kayaking, canoeing, basketball, ping-pong, horseshoes, and complimentary swim lessons.  
Looking for a great place to host a birthday, luncheon or special event? Give us a call to reserve a spot at our spacious facility. (802) 459-2819. 19 Holden Avenue, Proctor VT 
Swim Lessons: 
New admissions may come Saturdays prior to the start of sessions to assess swimming ability and level placement: 12:30 - 1:30 or 4:30 - 5:30. Visit the pool or Town Hall for registration sheets.
Session 3: August 1 - August 11
Monday, Tuesday, Wednesday and Thursday 
Parent Child 12:30 - 1:00 & 5:15 - 5:45; Levels I+II+II 2:45 - 3:15 
Level IV 3:30-4:00;   Levels V+VI 4:15 - 5:00
A Pool Pass is required to use the Pool. A family pass costs $10.00 and can be purchased at the Town Clerk's Office.  The Office is open Monday through Friday, 8:00 a.m. to 4:00 p.m.
Vermont Marble Museum
The Power of Stone in Vermont's History 
Date: Sept 17th and 18th, 2017
Where: The Vermont Marble Museum and the Proctor Village Square
Click here for the list of participants: 
Front Porch Forum
Neighbors are talking on Front Porch Forum Have you joined our local Front Porch Forum?  FPF helps neighbors connect and build community by hosting a statewide network of online local forums.  One-third of Vermont households participate with thousands more joining every month.  People use their FPF to find lost animals, offer assistance to neighbors in need, organize local projects, draw crowds to events, highlight small businesses, share crime reports, seek contractor recommendations, and much more.  Started 10 years ago, FPF is a free service and it's based in Vermont.  Learn more at http://frontporchforum.com 
Notice of Vacancy
 In accordance with 24 V.S.A. 961(a), the Selectboard of the Town of Proctor hereby gives notice of a vacancy on the Planning Commission.
Persons wishing to be considered to fill the vacancy should submit a letter of interest to the Selectboard, 45 Main Street, Proctor, VT 05765.
The Selectboard will consider candidates until the position is filled.
Dated this      2nd   day of     November    , 2015
William Champine, Chair
Proctor Selectboard
Proctor Water Department
Consumer Confidence Report
Annually the Proctor Water Department prepares a Consumer Confidence Report providing details about where your water comes from, what it contains and how it compares to Environmental Protection Agency (EPA) and state standards.  This report is designed to inform you about the quality of the water and services delivered to you every day.
Click here to view or download the report.
There is an error in the report:  Effective July 1, 2016, the drinking water user rate will increase by $20 to $460 per year.  The sewer user rate will increase by $5.00 to $430 per year..
Town of Proctor Maps
The following link will provide access to Proctor maps. 
  http://www.caigisonline.com/proctorvt/
Events
August 2  - Special Town Office Study Committee Meeting - 6:00 p.m. at John Zawistoski's home. 4 Ormsbee Avenue
August 3  - Regular Beaver Pond Committee Meeting - 6:00 p.m. at the Town Office Meeting Room
August 4 - Regular Planning Commission Meeting - 6:30 p.m. at the Town Office Meeting Room
August 8 - Regular Selectboard Meeting - 6:00 p.m. at the Town Office Meeting Room
August 10  - Regular Riverside Cemetery Commission Meeting - 7:00 p.m. at the Proctor Free Library
August 22 - Regular Selectboard Meeting - 6:00 p.m. at the Town Office Meeting Room