Proctor is uniquely situated along a north-south valley of the Otter Creek, making it one of the most picturesque towns in Rutland County. Our vast marble and sand deposits, the proximity to the "Great Falls" of Otter Creek and the rail lines are among the primary reasons Redfield Proctor, Sr. formed the Vermont Marble Company here in 1880. Six years later, the settlement of Sutherland Falls was recognized as the Town of Proctor by the Vermont State Legislature.
 
Our legacy as the former center of the global marble industry forms the basis for the cultural experience of Proctor today. We are home to the Fletcher Proctor Memorial Bridge, the Vermont Marble Museum, and the Wilson Castle. Visitors continue to admire our unique marble sidewalks and buildings.
 
Proctor's well-regarded local school system, active community groups, and abundant historical, cultural, and recreational opportunities make it a compelling place for our 1,900 residents and for visitors to explore.
How Do I?
Get curb side trash and recyclable totes?
Links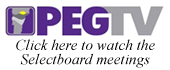 Sheriff Department Log
Announcements
 

Highway Department Opening
 The Town of Proctor seeks a qualified individual to work in the Highway Department.  Applicants must have a valid driver's license, a Vermont CDL, and high school diploma or equivalent.  Residency in Proctor or immediate area required.  Essential duties include: maintaining Town roads and bridges and winter plowing.  Individual will also assist the Water and Wastewater Departments to install new or repair existing water and sewer mains.  Preference will be given to applicants with at least 5 years construction experience operating and maintaining heavy equipment.  This is a full-time, year-round position with benefits.  Wage based upon experience.  Proctor is an equal opportunity employer.
For a completer job description click here or contact the Town Manager at 459-3333 ex.13 or town_manager@comcast.net.  Submit resume with a letter of interest to Stanley Wilbur, Town Manager, Proctor Town Offices, 45 Main Street, Proctor, VT 05765.  Resumes will be received until the position is filled.
Local Concerns Meeting
The Proctor Selectboard received a $27,000 VTrans Bicycle and Pedestrian Program grant to perform a scoping/feasibility study for shared use bicycle/pedestrian paths from the Village Center to the terminus of Pine Hill Carriage Trail at Skating Rink and from the Village Center to Beaver Pond.   A local concerns meeting with town representatives, state officials and the public will be held at the Proctor Town Office Meeting Room, 45 Main Street, Proctor, VT at 6:00 p.m. on August 19, 2015 to develop a clear understanding of the project goals, objectives and concerns. This meeting may be an opportunity to discuss any future maintenance issues or concerns with the proposed project.  
If you have questions prior to the meeting, please contact Stan Wilbur, Town Manager at 459-3333 ex.13 or proctor_manager@comcast.net.
Final Public Hearing
The Town of Proctor received $30,000 from the State of Vermont for a grant under the Vermont Community Development Program. A public hearing will be held at 45 Main Street, Proctor, VT 05765 on 8/24/2015 at 6:00 p.m. to obtain the views of citizens on community development, to furnish information concerning the range of community development activities that have been undertake under this program, and to give affected citizens the opportunity to examine a statement of the use of these funds. The VCDP funds received have been used to accomplish the following activities:
Town of Proctor hired a consultant to prepare the Proctor Prosperity Plan which has been completed.
Information on this project may be obtained from and viewed during the hours of 8:00 a.m. and 4:00 p.m. at 45 Main Street, Proctor, VT 05765. Should you require any special accommodations please contact Stanley Wilbur, Town Manager at 802-459-333 to ensure appropriate accommodations are made. For the hearing impaired please call (TTY) #1-800-253-0191.
 Legislative Body for the Town of Proctor
Proctor Swimming Pool
Swim Water Test Results
 July 27, 2015
Source - 2 CFUs/100mls
Crib - 3 CFUs/100mls
 (CFUs/100mls – Colony Forming Units per 100 milliliter of Sample)
If the test result is greater than 235 CFUs / 100 mls (unsuitable), the Vermont Health Department recommends that the swimming area be closed and posted immediately. The beach area should stay closed, and not re-open until a follow-up test result confirms that the E. coli level has decreased to 235 CFUs / 100mls or below (suitable).
The Proctor Selectboard's policy is the swimming pool will be closed if the test result is greater than 100 CFUs/100mls
Click here for Vermont Health Department Swim Water Testing information.
Streetlights
Green Mountain Power has installed LED bulbs in the Proctor streetlights.  The Selectboard received complaints that in some areas the new bulbs are to bright.  If requested Green Mountain Power will replace current bulbs with lower wattage bulbs.  Anyone having a problem with the streetlight near their home should  contact Stan Wilbur, Town Manager at 459-3333 ex.13 or proctor_administrator@comcast.net.
Proctor Water Department
Consumer Confidence Report
Annually the Proctor Water Department prepares a Consumer Confidence Report providing details about where your water comes from, what it contains and how it compares to Environmental Protection Agency (EPA) and state standards.  This report is designed to inform you about the quality of the water and services delivered to you every day.
Click here to view or download the report.
There is an error in the report:  Effective July 1, 2015, the drinking water user rate will increase by $10 to $440 per year, not $430 as stated in the Report.  The sewer user rate will remain the same at $425 per year..
Town of Proctor Maps
The following link will provide access to Proctor maps. 
  http://www.caigisonline.com/proctorvt/
Events
August 4 - Special Selectboard Meeting - 4:30 p.m. at the Town Office Meeting Room
August 4 - Regular Planning Commission Meeting - 6:30 p.m. at the Town Office Meeting Room
August 5 - Special Selectboard Meeting - 2:00 p.m. at the Town Office Meeting Room
August 10 - Regular Selectboard Meeting - 6:00 p.m. at the Town Office Meeting Room
August 19 - Bike/Ped Path Local Concerns Meeting - 6:00 p.m. at the Town Office Meeting Room
August 24 - Proctor Prosperity Plan VT Community Development Program Final Public Hearing - 6:00 p.m. at the Town Office Meeting Room
August 24 - Regular Selectboard Meeting - 6:00 p.m. at the Town Office Meeting Room