Proctor is uniquely situated along a north-south valley of the Otter Creek, making it one of the most picturesque towns in Rutland County. Our vast marble and sand deposits, the proximity to the "Great Falls" of Otter Creek and the rail lines are among the primary reasons Redfield Proctor, Sr. formed the Vermont Marble Company here in 1880. Six years later, the settlement of Sutherland Falls was recognized as the Town of Proctor by the Vermont State Legislature.
Our legacy as the former center of the global marble industry forms the basis for the cultural experience of Proctor today. We are home to the Fletcher Proctor Memorial Bridge, the Vermont Marble Museum, and the Wilson Castle. Visitors continue to admire our unique marble sidewalks and buildings.
Proctor's well-regarded local school system, active community groups, and abundant historical, cultural, and recreational opportunities make it a compelling place for our 1,900 residents and for visitors to explore.
How Do I?
Get curb side trash and recyclable totes?
Links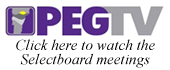 Sheriff Department Report
September 9 - September 22, 2017
September 22 - October 5, 2017
October 20 - November 10, 2017
November 10 - November 22, 2017
November 22 - December 8, 2017
December 8 - December 21, 2017
December 21, 2017 - January 5, 2018
February 9 - February 23, 2018
Announcements
"Good Stuff"
September 10 - Good Stuff:
The following groups/organizations were recognized for their outstanding service to the Proctor community: PHS varsity soccer teams are off to a great start. Varsity Ladies won the Black River Tournament over the weekend, defeating Green Mountain and Otter Valley.
Fire Department Drill 
On Saturday September 22, 2018 The Proctor Fire Department is hosting a large scale multi Department Fire Mutual Aid Drill. The Drill will take place on West St (West Proctor Rd) in the Town of Proctor, VT.
West St (West Proctor Rd) will be closed to Through Traffic from 8:00 A.M. to 2:00 P.M. Those wishing to access locations from 2026 West ST south to Business Rt. 4 will have to enter / exit via Business Route 4 in Center Rutland.  Those wishing to access locations north of Columbian Ave in Proctor will have to enter / exit through Proctor Village.  West St from # 2026 to Columbian Ave in Proctor village will be closed to traffic, Only Residents will be allowed access and there may be delays.
We all always hope for the best. Public Safety Departments participate in large scale Drills like this to train for the worst.
We apologize for any inconvenience And We thank you in advance for your cooperation and understanding.
Host Agency:     Proctor Fire Department
Participating Agency's:        Chittenden Fire Department, Clarendon Fire Department, Pittsford Fire Department, City of Rutland Fire Department, Rutland Town Fire Department and West Rutland Fire Department.
Upcoming Proctor Events
Mark Your Calendars
September 29 - Fall Festival
October 12 & 13 - Proctor Free Library Book Sale
Transfer Station Dump Day
(please note changes to the program) 
The Transfer Station on Deere Road will be open to Proctor Residents on Saturday, October 6, 2018 from noon to 5:00 p.m.  Trash, Recyclables, Metal, Clean Wood and Yard Waste will be accepted. Tires will not be accepted.
The amount of trash per household will be limited to the equivalent of one pickup load. There will be a charge of $2.00 for Proctor Maroon Bags for small amounts of trash or $20.00 for a Bulky Waste Tag for one pickup load or equivalent. Bags and Tags will be available at the Town Office from 8:00 am to 4:00 pm Monday through Friday. Bags or Tags will not be sold the day of the event. Proof of residency will be required.
The Rutland County Solid Waste District will be at the Transfer Station collecting household hazard wastes and electronics from Noon to 3:00 p.m.
NOTICE OF ADOPTION OF MUNICIPAL ORDINANCE 
On July 23, 2018, the Selectboard of the Town of Proctor, Vermont, adopted a Grounds Maintenance Ordinance pursuant to 24 VSA § 2291 (13), (14) and (15) and 24 V.S.A. Chapter 59 in order to regulate maintenance of the grounds of properties in the Town of Proctor. This notice is published pursuant to 24 V.S.A. §1972 to inform the public of the ordinance and of the citizens' right to petition for a vote to disapprove the ordinance.
The full text of the ordinance is available at the Town Clerk's Office, 45 Main Street, Proctor, Vermont and may be examined during regular office hours.
Title 24 V.S.A. §1973 grants the citizens the right to petition for a vote at a special or annual Town Meeting to disapprove ordinances adopted by the Selectboard.  To exercise this right, citizens must present to the Selectboard or the Town Clerk a petition for a vote on the question of disapproving the ordinance signed by not less than five percent (5%) of the Town's qualified voters. The petition must be presented within forty-four (44) days following the date of the adoption of the amendments. Unless a petition requesting a vote is filed pursuant to 24 V.S.A. §1973, the Grounds Maintenance Ordinance shall become effective sixty (60) days from the date of said adoption.
Click here for full notice       Click here for full Ordinance
Front Porch Forum
Local Talk on Front Porch Forum
Have you joined our local Front Porch Forum? FPF helps neighbors connect and build community by hosting a statewide network of online local forums. More than half of Vermont households participate with hundreds more joining every month. People use their FPF to find lost animals, offer assistance to neighbors, organize local projects, share crime reports, draw crowds to events, highlight small businesses, seek contractor recommendations, and much more. Started 10 years ago, FPF is a free service and it's based in Vermont. Learn more at http://frontporchforum.com  Click here for more information.
Proctor Water Department
Consumer Confidence Report
Annually the Proctor Water Department prepares a Consumer Confidence Report providing details about where your water comes from, what it contains and how it compares to Environmental Protection Agency (EPA) and state standards. This report is designed to inform you about the quality of the water and services delivered to you every day.
Click here to view or download the report.
Town of Proctor Maps
The following link will provide access to Proctor maps.
Events
September 19 - Special Selectboard Meeting - 5:00 p.m. at the Town Office Meeting Room
September 24 - Regular Selectboard Meeting - 6:00 p.m. at the Town Office Meeting Room
October 3 - Regular Beaver Pond Committee Meeting - 6:00 p.m. at the Town Office Meeting Room
October 8 - Regular Selectboard Meeting - 6:00 p.m. at the Town Office Meeting Room
October 10 - Regular Park and Rec Committee - 6:00 p.m. at the Town Office Meeting Room
October 11 - Special/Regular Planning Commission Meeting - 6:30 p.m. at the Town Office Meeting Room
October 22 - Regular Selectboard Meeting - 6:00 p.m. at the Town Office Meeting Room