Proctor is uniquely situated along a north-south valley of the Otter Creek, making it one of the most picturesque towns in Rutland County. Our vast marble and sand deposits, the proximity to the "Great Falls" of Otter Creek and the rail lines are among the primary reasons Redfield Proctor, Sr. formed the Vermont Marble Company here in 1880. Six years later, the settlement of Sutherland Falls was recognized as the Town of Proctor by the Vermont State Legislature.
 
Our legacy as the former center of the global marble industry forms the basis for the cultural experience of Proctor today. We are home to the Fletcher Proctor Memorial Bridge, the Vermont Marble Museum, and the Wilson Castle. Visitors continue to admire our unique marble sidewalks and buildings.
 
Proctor's well-regarded local school system, active community groups, and abundant historical, cultural, and recreational opportunities make it a compelling place for our 1,900 residents and for visitors to explore.
How Do I?
Get curb side trash and recyclable totes?
Links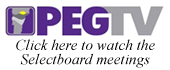 Announcements
"Good Stuff"
May 9 Good Stuff:
Bruce Baccei thanked John and Denise Anderson and Shannon Maass for cleaning up brush around the pool property line.
Bill Champine noted that PHS students will be cleaning the trail around Beaver Pond.
Lisa Miser recognized Joel Tate and his group for raking and prepping the gazebo for Memorial Day weekend. She also thanked the PHS class of 2021 for the cleanup and plantings at the welcome signs. She noted they will also be painting the gazebo.
PROCTOR MEMORIAL DAY
135th annual parade and ceremony
FEATURING
Our Veterans , bike parade and contest,
Gettysburg Address winners
Patriotic essay winners , Town Ball teams
Our High School Marching Band
Firetrucks, antique cars, floats,food
PARADE BEGINS AT 10 am
Decorated bikes meet at Lafonds
Parking lot for judging at 9:15
all others in the parade meet at old Rt. 3 at 9:30 a.m.
The Proctor High School Junior Class will be selling hotdogs, hamburgers, chips and soda in the Main Street Park. 
Proctor Free Library
Two O'clock Tuesday Programs
May 31 – Frost a Cupcake 
May 31, 2016 will be our last Two O'clock Tuesday Program.
We will tye-dye June 29, 2016 at 10:00 a.m. on the front lawn to kick-off the Summer Reading Program.
Proctor Town Wide Tag Sale
    Saturday, June 25, 2016 - 9:00 a.m. - 2:00 p.m. 
Sign-up at the Proctor Free Library
The cost to place your name on the map is $10.00.
The sign-up fee is a fundraiser for the PHS Class of 2021.
Proctor Free Library
Annual Book Sale
 Friday June 24 - 10:00 a.m. to 5:00 p.m.
 Saturday June 25 - 9:00 a.m. to 1:00 p.m.
Many to choose from!!
3rd Annual Home Run Derby
To help support the PHS Class of 2021
 Spring is here and the warmer weather is giving you the urge to be outside in the fresh air to shake off the cabin fever that has been setting in for the past 5 months! This also means baseball season is upon us once again and we have a great event to offer.
The Event:
Please come down and join us for our 3rd Annual Proctor Home Run Derby to support the PHS Class of 2021; currently the PHS 7th Grade Class. This event will be held at the Proctor Youth League Fields on Sunday, June 26th. Registration will start at 10:00am and our first contestant will step up to the plate at 11:00am. There will be full concessions including snacks, drinks, candy, our famous Long Ball Dogs, and back by popular demand this year will be our colossal Grand Slam Burgers! There will be plenty of fun to be had even if you're only cheering on the contestants from the sidelines while enjoying some great food and drinks.
Our Mission:
This event started as a simple idea 3 years ago to help fund the Boston Trip for this class. It has now grown into a Proctor Community Event and is reaching well beyond to other communities as well. It is our mission to help this class and inevitably we will pass this event and the torch on to another Proctor Class to do the same. Our vision is to see a "20th Annual Home Run Derby". This event can be more than just a simple fundraiser with the continued support of the class, class families, community and sponsors.
Please join Our Facebook Page for event photos and updates:
https://www.facebook.com/ProctorHRDerby
Thanks for Your Support,
PHS Class of 2021 and families/Chris Lee-Event Coordinator/Ron Wood-Event Planner
Front Porch Forum
Neighbors are talking on Front Porch Forum Have you joined our local Front Porch Forum?  FPF helps neighbors connect and build community by hosting a statewide network of online local forums.  One-third of Vermont households participate with thousands more joining every month.  People use their FPF to find lost animals, offer assistance to neighbors in need, organize local projects, draw crowds to events, highlight small businesses, share crime reports, seek contractor recommendations, and much more.  Started 10 years ago, FPF is a free service and it's based in Vermont.  Learn more at http://frontporchforum.com 
Notice of Vacancy
 In accordance with 24 V.S.A. 961(a), the Selectboard of the Town of Proctor hereby gives notice of a vacancy on the Planning Commission.
Persons wishing to be considered to fill the vacancy should submit a letter of interest to the Selectboard, 45 Main Street, Proctor, VT 05765.
The Selectboard will consider candidates until the position is filled.
Dated this      2nd   day of     November    , 2015
William Champine, Chair
Proctor Selectboard
Proctor Water Department
Consumer Confidence Report
Annually the Proctor Water Department prepares a Consumer Confidence Report providing details about where your water comes from, what it contains and how it compares to Environmental Protection Agency (EPA) and state standards.  This report is designed to inform you about the quality of the water and services delivered to you every day.
Click here to view or download the report.
There is an error in the report:  Effective July 1, 2015, the drinking water user rate will increase by $10 to $440 per year, not $430 as stated in the Report.  The sewer user rate will remain the same at $425 per year..
Town of Proctor Maps
The following link will provide access to Proctor maps. 
  http://www.caigisonline.com/proctorvt/
Events
May 30 - Memorial Day Parade & Program - Parade begins at 10:00 a.m. at LaFond's and ends at Main Street Park with Program to follow at Main Street Park
June 1 - Regular Beaver Pond Committee Meeting - 6:00 p.m. at the Town Office Meeting Room
June 2 - Regular Planning Commission Meeting - No Meeting in June.
June 6 - Regular Town Office Study Committee Meeting - 6:00 p.m. at the Proctor Elementary School
June 13 - Regular Selectboard Meeting - 6:00 p.m. at the Town Office Meeting Room
June 27 - Regular Selectboard Meeting - 6:00 p.m. at the Town Office Meeting Room
July 6 - Regular Beaver Pond Committee Meeting - 6:00 p.m. at the Town Office Meeting Room
July 7 - Regular Planning Commission Meeting - 6:30 p.m. at the Town Office Meeting Room