Proctor is uniquely situated along a north-south valley of the Otter Creek, making it one of the most picturesque towns in Rutland County. Our vast marble and sand deposits, the proximity to the "Great Falls" of Otter Creek and the rail lines are among the primary reasons Redfield Proctor, Sr. formed the Vermont Marble Company here in 1880. Six years later, the settlement of Sutherland Falls was recognized as the Town of Proctor by the Vermont State Legislature.
 
Our legacy as the former center of the global marble industry forms the basis for the cultural experience of Proctor today. We are home to the Fletcher Proctor Memorial Bridge, the Vermont Marble Museum, and the Wilson Castle. Visitors continue to admire our unique marble sidewalks and buildings.
 
Proctor's well-regarded local school system, active community groups, and abundant historical, cultural, and recreational opportunities make it a compelling place for our 1,900 residents and for visitors to explore.
How Do I?
Get curb side trash and recyclable totes?
Links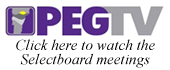 Sheriff Department Reports
Announcements
"Good Stuff"
May 8 - Good Stuff: 
The following groups/organizations were recognized for their outstanding service to the Proctor community:
Carol Ault for volunteering her time to re-design the triangle garden.
Shannon Mass for having Proctor Pool area raked and cleaned at no cost to the town.
Green Up Day was successful!
Highway Department Opening
The Town of Proctor seeks a qualified individual to work in the Highway Department. Applicants must have a valid driver's license, a Vermont CDL, and high school diploma or equivalent. Residency in Proctor or immediate area required. Essential duties include: maintaining Town roads and bridges and winter plowing. Individual will also assist the Water and Wastewater Departments to install new or repair existing water and sewer mains. Preference will be given to applicants with at least 5 years construction experience operating and maintaining heavy equipment. This is a full-time, year-round position with benefits. Wage based upon experience. Proctor is an equal opportunity employer.
A complete job description is available by clicking here or by contacting the Town Manager at 459-3333 ex.13 or town_manager@comcast.net. Submit resume with a letter of interest to Stanley Wilbur, Town Manager, Proctor Town Offices, 45 Main Street, Proctor, VT 05765. Resumes will be received until the position is filled
PROCTOR MEMORIAL DAY
135 ANNUAL PARADE & CEREMONY
    FEATURING
Veterans, Bike Parade & Contest
Gettysburg Address Winners
Patriotic Essay Winners
Proctor High School Marching Band
Fire trucks, Antique Cars, Horses
Shriner Mini Cars
Parade Begins at 10:00
Decorated bikes meet at LaFond's for judging at 9:15
Line up for all others at Old Rt.3 at 9:30
TOWN OF PROCTOR WARNING 
The legal voters of the Town of Proctor are hereby warned to meet at the Proctor Junior-Senior High School gymnasium on Tuesday, June 13, 2017 from 10:00 a.m. to 7:00 p.m. to vote by Australian ballot on the following: 
Article 1:    Will the Town of Proctor, Vermont take advantage of the provisions of chapter 37 of Title 24 of Vermont Statutes Annotated and authorize the selectmen to employ a town manager? 
NOTICE OF PUBLIC INFORMATIONAL MEETING
Monday, June 12, 2017
The legal voters of the Town of Proctor, Vermont are further notified that an informational meeting will be held at the Proctor Junior-Senior High School gymnasium on Monday, June 12, 2017 at 7:00 p.m. for the purpose of discussing the town manager form of government. Since this article will be voted on by Australian ballot, it is important for voters to attend this public informational meeting.
Adopted and approved at a duly warned and noticed special Selectboard meeting of the Town of Proctor held on May 4, 2017.
William Champine, Chair       John Corliss, Selectperson
Bruce Baccei, Vice Chair       Thomas Hogan, Selectperson
Joseph Manning, Selectperson
Dated: May 4, 2017
Received for record this 9th day of May, 2017 at Proctor, Vermont
Celia Lisananti, Town Clerk
NOTICE FOR SPECIAL ELECTION
The legal voters of the Town of Proctor are further notified that voter qualification, registration and absentee voting relative to said special meeting shall be as provided in Chapters 43, 51 and 55 of Title 17, Vermont Statutes Annotated. 
NOTICE OF REQUEST FOR STATEMENTS OF QUALIFICATIONS FOR

ENGINEERING SERVICES
The Town of Proctor, VT is in the process of obtaining Statements of Qualifications from qualified engineering firms detailing the firms' qualifications, technical expertise, management and staffing capabilities, references, and related prior experience.  Required professional services will include but are not limited to asset management services, preliminary engineering services, design-and construction-related services, preparation of bidding and contract documents, participation in the evaluation of bids received, and monitoring and inspection of construction activities to ensure compliance with plans and specifications associated for Town of Proctor, Sewage Collection System Upgrade and Improvements. 
Procurement of said services will be in accordance with elements of the procurement process in 40 U.S.C. § 1101-1104. Qualified firms/candidates interested in being considered for this project must submit six (6) copies each of: (1) letter of interest; (2) statement of qualifications and experience of staff persons who will be involved with the project; (3) references; and (4) related prior experience.  Submit the requested information to Town of Proctor, 45 Main Street, Proctor VT  05765 no later than 4:00 p.m. local prevailing time on June 14, 2017 in order to receive consideration. 
Attention is directed to the fact that the proposed project may be undertaken with a variety of Federal and state funds and that all work will be performed in accordance with the regulations issued by such agencies and the State of Vermont pertaining thereto. 
The Town of Proctor shall evaluate the statements of qualifications and performance data and other material submitted by interested firms and select a minimum of three firms which, in their opinion, are best qualified to perform the desired services. Interviews with each firm selected shall be conducted, which may include discussions regarding anticipated concepts and proposed methods of approach.  The Town of Proctor shall rank, in order of preference, these three professional firms deemed to be the most highly qualified to provide the services required, and shall commence scope of services and price negotiations with the highest qualified professional firm for engineering services. 
Please direct questions or request for additional information to Stanley Wilbur, Town Manager at 45 Main Street, Proctor, VT 05765; 802-459-3333 ex13 or proctor_manager@comcast.net.
Proctor Town Wide Tag Sale
Saturday, June 24, 2017
9:00 a.m. – 2:00 p.m.
Sign-up at the Proctor Free Library
The cost to place your name on the map is $10.00. The sign- up fee is a fundraiser for the PHS Class of 2021
Bike/Ped Path Scoping Study
The Bike/Ped Path Study Committee held a Public Informational Meeting on February 8, 2017 to present the Scoping Study Report.  Minutes of the meeting are posted on the Standing Committee website tab.
Click here for the public meeting study presentation.
Click here for the Scoping Study Report
Click here for the Scoping Study Apendix
Proctor Reappraisal
The Town is preparing for a complete town-wide reappraisal for the 2017 Grand List. The Town has hired APPRAISAL RESOURCE GROUP, INC. to assist the Town Assessor in completing this Reappraisal Project. The first phase of the Project includes the inspection of all residential and commercial real estate. The objective of this part of the process is to verify and update the Town's assessment records to current standards for entry into a state-of-the-art appraisal software system.
Project staff members are canvassing Town properties.  Staff members are required by State of Vermont guidelines to inspect the exterior and interior of all structures. The inspection process is done on a neighborhood by neighborhood basis. Property owners will be notified by mail when the staff members will be working in their area of Town. The staff will be collecting data on rooms, bathrooms, basements, attics, porches, garages, etc. They are not interested in the decor or housekeeping. The staff members or data collectors will be measuring exterior dimensions of all buildings and collecting construction data.
Also, the data collectors will be taking color digital photos of the exteriors of all dwellings. The digital images will be installed on the Town's computer system as part of the real estate property records.
If no one is available when they visit a home, the data collectors will verify all the exterior information and will return at another time to view the interior of the house.
The last town-wide reappraisal was done in 2007. If anyone has any questions they can call the Assessor's Office in the Town Office at 802 459-3333 Ext. 12. The Project is being run out of that office. The Assessor's Office will be updating the public as the Project progresses. The reappraisal firm will be scheduling informational public meetings as the Project moves ahead. The Project is scheduled for completion for the 2017 Grand List.
Front Porch Forum
Local Talk on Front Porch Forum
Have you joined our local Front Porch Forum?  FPF helps neighbors connect and build community by hosting a statewide network of online local forums.  More than half of Vermont households participate with hundreds more joining every month.  People use their FPF to find lost animals, offer assistance to neighbors, organize local projects, share crime reports, draw crowds to events, highlight small businesses, seek contractor recommendations, and much more.  Started 10 years ago, FPF is a free service and it's based in Vermont.  Learn more at http://frontporchforum.com
Notice of Vacancy
 In accordance with 24 V.S.A. 961(a), the Selectboard of the Town of Proctor hereby gives notice of a vacancy on the Planning Commission.
Persons wishing to be considered to fill the vacancy should submit a letter of interest to the Selectboard, 45 Main Street, Proctor, VT 05765.
The Selectboard will consider candidates until the position is filled.
Proctor Water Department
Consumer Confidence Report
Annually the Proctor Water Department prepares a Consumer Confidence Report providing details about where your water comes from, what it contains and how it compares to Environmental Protection Agency (EPA) and state standards.  This report is designed to inform you about the quality of the water and services delivered to you every day.
Click here to view or download the report.
There is an error in the report:  Effective July 1, 2016, the drinking water user rate will increase by $20 to $460 per year.  The sewer user rate will increase by $5.00 to $430 per year..
Town of Proctor Maps
The following link will provide access to Proctor maps. 
  http://www.caigisonline.com/proctorvt/
Events
June 1 - Regular Planning Commission Meeting - 6:30 p.m. at the Town Office Meeting Room
June 7 - Regular Beaver Pond Committee Meeting - 6:00 p.m. at the Town Office Meeting Room
June 12 - Special Election Informational Meeting - 7:00 p.m. at the Proctor Jr./Sr. High School
June 13 - Special Election -  10:00 a.m. to 7:00 p.m. at the Proctor Jr./Sr. High School
 June 14 - Special Selectboard Meeting - 6:00 p.m. at the Town Office Meeting Room
June 26 - Regular Selectboard Meeting - 6:00 p.m. at the Town Office Meeting Room