Proctor is uniquely situated along a north-south valley of the Otter Creek, making it one of the most picturesque towns in Rutland County. Our vast marble and sand deposits, the proximity to the "Great Falls" of Otter Creek and the rail lines are among the primary reasons Redfield Proctor, Sr. formed the Vermont Marble Company here in 1880. Six years later, the settlement of Sutherland Falls was recognized as the Town of Proctor by the Vermont State Legislature.
 
Our legacy as the former center of the global marble industry forms the basis for the cultural experience of Proctor today. We are home to the Fletcher Proctor Memorial Bridge, the Vermont Marble Museum, and the Wilson Castle. Visitors continue to admire our unique marble sidewalks and buildings.
 
Proctor's well-regarded local school system, active community groups, and abundant historical, cultural, and recreational opportunities make it a compelling place for our 1,900 residents and for visitors to explore.
How Do I?
Get curb side trash and recyclable totes?
Links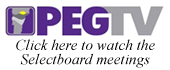 Announcements
FY2017 Town Budget
The Selectboard approved a $1,308,224 FY2107 budget at its January 25, 2016 regular meeting.  This is a $76,705 or 6.23 % increase over the FY2016 budget.  Copies of the proposed budget are available at the Town Office or can be requested by e-mailing proctor_manager@concast,net. 
Skating Rink
Hours of Operation
Monday-Friday 5-9 pm
Saturday Noon-9 pm
Sunday 11-7 pm
(802)459-2819 
33 Olympus Road
Proctor, VT
Loaner Skates Available 
Donations Accepted and Appreciated!
Rink Managers: John and Denise
"Good Stuff"
January 25 Good Stuff:
Bill Champine stated that the PHS class of 2016 will distribute the Proctor Town Report. Not mailing the report saves $450.00 and the town will contribute this amount to the class..
Lisa Miser recognized: Abby McKearin on reaching another milestone the 1,000 point club for basketball. The Lady Phantoms Basketball team and Coaches Chris and Lisa Hughes for presenting the Foley Cancer Center with a check for $1,369.50. Over the past five years the Lady Phantoms have raised over $10,000.00 for the Foley Cancer Center. Denise and John Anderson for providing great ice while battling Mother Nature. The PHS Variety Show will be held Monday February 8, 2016 at 6:30 p.m. This is a fabulous event showing amazing Proctor talent!. 
From the Town Clerk/Treasurer's Office
Payment Schedule for the Balance of 2016
                                3rd Qtr Taxes                      Feb. 10, 2016
                                Water                                   Mar. 15, 2016
                                Sewer                                   April 15, 2016
                                4th Qtr Taxes                       May 10, 2016
All Dogs must be registered by April 1, 2016.  If you no longer have a dog(s), please notify the Town Clerk's Office 459-3333. 
Proctor Free Library
Two O'clock Tuesday Programs
February 9 - Valentines
February 16 - School Vacation (See February Vacation Programs)
February 23 - Relaxation Jars
February Vacation Programs 
Magic Monday - February 15
1:00 -2:00 p.m.
Tom Joyce Magic Show
 Wild Wednesday - February 17
10:00 a.m. - noon
Join us to make Elephant Toothpaste and build Molecules
 Twisted Thursday - February 18
10:00 a.m. - noon
Join us for a Game & Craft morning
We will play the Saran Wrap game! 
Front Porch Forum
Neighbors are talking on Front Porch Forum Have you joined our local Front Porch Forum?  FPF helps neighbors connect and build community by hosting a statewide network of online local forums.  One-third of Vermont households participate with thousands more joining every month.  People use their FPF to find lost animals, offer assistance to neighbors in need, organize local projects, draw crowds to events, highlight small businesses, share crime reports, seek contractor recommendations, and much more.  Started 10 years ago, FPF is a free service and it's based in Vermont.  Learn more at http://frontporchforum.com 
Highway Winter Operation Policy
Resolution to Adopt the Town of Proctor Winter Snow and Ice Clearing Operations Policy
Be it resolved that the Selectboard of the Town of Proctor adopts the following statements of policy regarding winter snow and ice clearing operations:
Not withstanding the circumstances involved with changing climatic conditions, the Town will endeavor to keep Town roads and sidewalks in a reasonably safe condition for travelers and
Town employees will endeavor to exercise reasonable care and diligence in the performance of their duties and

Travelers who use Town roads are expected to demonstrate due care, reasonable caution, have vehicles properly equipped and heed winter storm warnings under adverse winter conditions.
 Executed at Proctor, Vermont this 22nd day of December, 2008.
Revised at Proctor, Vermont this 9th day of  February , 2009.
 Proctor Selectboard
Richard Norris, Chair
Bruce Baccei
George Finch
Peter Jalbert
Michael O'Malley
Click here to download the full policy 
Notice of Vacancy
 In accordance with 24 V.S.A. 961(a), the Selectboard of the Town of Proctor hereby gives notice of a vacancy on the Planning Commission.
Persons wishing to be considered to fill the vacancy should submit a letter of interest to the Selectboard, 45 Main Street, Proctor, VT 05765.
The Selectboard will consider candidates until the position is filled.
Dated this      2nd   day of     November    , 2015
William Champine, Chair
Proctor Selectboard
 

NIGHT PARKING PROHIBITED
 Town of Proctor Parking Ordinance
 Chapter 1, Section 116 – ALL NIGHT PARKING PROHIBITED
No person owning, operating or controlling a vehicle shall park, or cause to be parked such vehicle on any street within the Town of Proctor from 1:00 AM to 7:00 AM, inclusive from November 1 through March 31.
Any vehicle so parked or standing on the street may be removed from the street per Chapter 1, Section 126 of the Town of Proctor Parking Ordinance.
Chapter 1, Section 114 – STOPPING, STANDING OR PARKING PROHIBITED; NO SIGNS REQUIRED
No person shall stop, stand, or park a vehicle on a sidewalk.
Proctor Water Department
Consumer Confidence Report
Annually the Proctor Water Department prepares a Consumer Confidence Report providing details about where your water comes from, what it contains and how it compares to Environmental Protection Agency (EPA) and state standards.  This report is designed to inform you about the quality of the water and services delivered to you every day.
Click here to view or download the report.
There is an error in the report:  Effective July 1, 2015, the drinking water user rate will increase by $10 to $440 per year, not $430 as stated in the Report.  The sewer user rate will remain the same at $425 per year..
Town of Proctor Maps
The following link will provide access to Proctor maps. 
  http://www.caigisonline.com/proctorvt/
Events
February 3 - Special Parks and Recreation Committee Meeting - 6:00 p.m. at the Skating Rink
February 4 - Regular Planning Meeting - 6:30 p.m. at the Town Office Meeting Room
February 8 - Regular Selectboard Meeting - 6:00 p.m. at the Town Office Meeting Room
February 22 - Regular Selectboard Meeting - 6:00 p.m. at the Town Office Meeting Room
February 29 - Annual Town and School District Floor Meetings - 7:00 p.m. at the Proctor Jr.-Sr. High School Gymnasium
March 1 - Town and School District Australian Ballot Articles - 10:00 a.m. to 7:00 p.m. at the Proctor Jr.-Sr. High School Gymnasium