Proctor is uniquely situated along a north-south valley of the Otter Creek, making it one of the most picturesque towns in Rutland County. Our vast marble and sand deposits, the proximity to the "Great Falls" of Otter Creek and the rail lines are among the primary reasons Redfield Proctor, Sr. formed the Vermont Marble Company here in 1880. Six years later, the settlement of Sutherland Falls was recognized as the Town of Proctor by the Vermont State Legislature.
Our legacy as the former center of the global marble industry forms the basis for the cultural experience of Proctor today. We are home to the Fletcher Proctor Memorial Bridge, the Vermont Marble Museum, and the Wilson Castle. Visitors continue to admire our unique marble sidewalks and buildings.
Proctor's well-regarded local school system, active community groups, and abundant historical, cultural, and recreational opportunities make it a compelling place for our 1,900 residents and for visitors to explore.
How Do I?
Get curb side trash and recyclable totes?
Links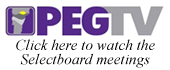 Sheriff Department Report
September 7 - September 21, 2018
September 21 - October 5, 2018
November 24 - December 7, 2018
December 7 - December 25, 2018
December 25, 2018 - January 11, 2019
February 8 - February 22, 2019
Announcements
"Good Stuff"
April 22  - Good Stuff:
The following groups/organizations were recognized for their outstanding service to the Proctor community: Thank you to the contractors and Highway Department for storm clean up. The Beaver Pond crew is doing great work at making the pond an inviting destination spot
Beaver Pond Park
There will be work parties at the Beaver Pond Park at the north end of Beaver Pond (weather permitting) every Saturday from 9:00 am to noon. For more information call Ray Beyette at 459-3487.
Proctor Town Clerk's Office
The Proctor Town Clerk's Office will be closed during the Week of April 29, 2019 for Asbestos Removal. The Town Clerk will be located on the second floor of the Town Office while work is underway for routine services such as property tax and water and sewer payments, dog licenses and notary services. The vault will not accessible for land records, birth certificates or other recorded documents during the construction period.
Should you require any special accommodations please contact the Town Clerk to make arrangements for services.
You may reach the Town Clerk by phone at 802-459-3333 ex10 or ex15 during the week of April 29 or e-mail at proctor_tc@comcast.net.
Town of Proctor Zoning Board of Adjustment
Notice of Public Hearing
The Town of Proctor Zoning Board of Adjustment will hold a public hearing at 6:30 p.m. on Thursday May 2, 2019 at the Town Office Meeting Room, 45 Main Street, Proctor, VT 05765 to consider an application for conditional use under the provisions of the Town of Proctor Zoning Regulations Article IV for Pamala Ojala for a hair salon in her home at 24 Pine Street, Proctor, VT 02765
Property Owner:                   Pamala and John Ojala
Applicant:                               Pamala Ojala
Location:                                 24 Pine Street, Proctor, VT
District:                                   Residential
Action Requested:                 Request for a Hair Salon in their home.
Abutters are hereby notified that further information can be found at the Town Clerk's office which is open Monday through Friday 8:00 a.m. to 4:00 p.m. Participation in this hearing is a per-requisite to the right to take any subsequent appeal.
Proctor Zoning Board of Adjustment
Richard Horner, Chair.
April 18, 2019
Proctor Free Library
The Proctor Free Library has an opening for a Library Clerk. The position is primarily evening shifts and three Saturday's a month. Computer literate and excellent interpersonal skills are required. Interested parties should submit their resume along with three references to:
Proctor Free Library
Attn: Lisa Miser
4 Main Street
Proctor, VT 05765
Green-Up Day
Transfer Station Dump Day
Greenup Day is Saturday, May 4, 2019.  Jim Moore, Proctor Town Coordinator, will be at the Proctor Town Office parking lot to distribute bags and suggest street assignments from 8:00 a.m. until 3:00 p.m. Bags and a signup sheet will be available at the Town Office between 8:00 a.m. and 4:00 p.m. week days for those who can't make it on the 4th or want to get started early. The Highway Crew will be picking up Green Up Bags starting at 4:00 p.m.
The Transfer Station will be open to Proctor residents from 12:00 p.m. to 5:00 p.m.  Trash, Recyclables, Metal, Clean Wood and Yard Waste will be accepted. Tires and white goods will not be accepted. Proof of residency will be required.
There will be a charge for trash:
$2.00 for Purple Proctor Trash Bags purchased at the Town Office.
$5.00 for a car trunk load
$10.00 for a pickup or utility trailer load.
Charges for loads larger than a pickup will be determined at the site.
There will be no charge for Recyclables, Metal, Clean Wood and Yard Waste
Rutland County Solid Waste District will be at the Transfer Station collecting household hazard wastes and electronics at no charge from Noon to 3:00 p.m.
Front Porch Forum
Local Talk on Front Porch Forum
Have you joined our local Front Porch Forum? FPF helps neighbors connect and build community by hosting a statewide network of online local forums. More than half of Vermont households participate with hundreds more joining every month. People use their FPF to find lost animals, offer assistance to neighbors, organize local projects, share crime reports, draw crowds to events, highlight small businesses, seek contractor recommendations, and much more. Started 10 years ago, FPF is a free service and it's based in Vermont. Learn more at http://frontporchforum.com  Click here for more information.
Proctor Water Department
Consumer Confidence Report
Annually the Proctor Water Department prepares a Consumer Confidence Report providing details about where your water comes from, what it contains and how it compares to Environmental Protection Agency (EPA) and state standards. This report is designed to inform you about the quality of the water and services delivered to you every day.
Click here to view or download the report.
Town of Proctor Maps
The following link will provide access to Proctor maps.
Events
May 1  - Regular Beaver Pond Committee Meeting - 6:30 p.m. at the Town Office Meeting Room
May 2 - Regular Planning Commission Meeting - 6:00 p.m. at the Town Office Meeting Community Room
May 2 - Zoning Board of Adjustment Hearing - 6:30 p.m. at the Town Office Meeting Community Room
May 7 - Proctor's Future - Market Proctor Committee Meeting - 6:00 p.m. at the Town Office Meeting Room
May 13 - Regular Selectboard Meeting - 6:00 p.m. at the Proctor Free Library Community Room
May 28 - Regular Selectboard Meeting - 6:00 p.m. at the Proctor Free Library Community Room