Proctor is uniquely situated along a north-south valley of the Otter Creek, making it one of the most picturesque towns in Rutland County. Our vast marble and sand deposits, the proximity to the "Great Falls" of Otter Creek and the rail lines are among the primary reasons Redfield Proctor, Sr. formed the Vermont Marble Company here in 1880. Six years later, the settlement of Sutherland Falls was recognized as the Town of Proctor by the Vermont State Legislature.
Our legacy as the former center of the global marble industry forms the basis for the cultural experience of Proctor today. We are home to the Fletcher Proctor Memorial Bridge, the Vermont Marble Museum, and the Wilson Castle. Visitors continue to admire our unique marble sidewalks and buildings.
Proctor's well-regarded local school system, active community groups, and abundant historical, cultural, and recreational opportunities make it a compelling place for our 1,900 residents and for visitors to explore.
How Do I?
Get curb side trash and recyclable totes?
Links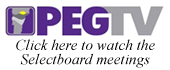 Sheriff Department Report
February 9 - February 23, 2018
September 7 - September 21, 2018
September 21 - October 5, 2018
November 24 - December 7, 2018
December 7 - December 25, 2018
December 25, 2018 - January 11, 2019
Announcements
"Good Stuff"
February 11 - Good Stuff:
The following groups/organizations/individuals were recognized for their outstanding service to the Proctor community: The Proctor Sports Boosters donated $875.00 from The Bob Ward Memorial Basketball Tournament to the Foley Cancer Center. Steve Follett purchased snacks for all the kids at the rink Friday afternoon. An anonymous $500.00 donation was made to the rink.
Proctor Town Office
Basement Renovation
Invitation to Bid
The Town of Proctor invites General Contractors to bid on Basement Renovations of the Proctor Town Office at 45 Main Street Proctor, Vermont. The work includes significant demolition, concrete radiant slab, toilet room, doors, finishes, and custom casework. Heating, lighting and electrical are included on a design/build basis.
Sealed bids will be received at the Proctor Town Office 45 Main Street Proctor, Vermont until 10:00 AM on February 22, 2019. Bids will be opened at 10:00 AM at the Proctor Town Office on February 22, 2019 and read aloud. Electronic bids will not be accepted.
Bids must be accompanied by a Bid Bond or Bid Security in the amount of five percent (5%) of the base bid amount. The Owner will require a Performance Bond and Payment Bond.
Upon request by General Contractors, Bid Documents will be sent via e-mail. General Contractors will be responsible for distributing and printing bid documents and addenda for their subcontractors.
A mandatory Pre-Bid Conference will be held on Monday, February 11, 2019 at 9:30 AM at the site.
The Owner reserves the right to reject any or all bids and to accept informality and irregularity in the bids.
Refer questions to Brittanie Bradley, bbradley@nbfarchitects.com Telephone calls will not be accepted.
THE QUARRY VALLEY BOARD OF SCHOOL DIRECTORS
WILL HOLD ITS ANNUAL MEETING AS FOLLOWS:
DATE & TIME:
TUESDAY, FEBRUARY 26, 2019 AT 7:00 PM
LOCATION:
PROCTOR HIGH SCHOOL
4 PARK STREET, PROCTOR, VT.
THE BOARD WILL PRESENT THE PROPOSED
SCHOOL BUDGET TO THE PUBLIC AND WILL BE
AVAILABLE TO ANSWER QUESTIONS.
Please join us in support of your schools!
For information on final Proctor School District and
Rutland Central Supervisory Union financials, please
visit  http://bit.ly/2FVvjso
Click here for School Meeting Warning.
Town Meeting
 Monday, March 4 Floor Items - 7:00 p.m. at the Proctor Jr/Sr High School
Tuesday, March 5 - Australian Ballot Items - 10:00 a.m. to 7:00 p.m. at the Proctor Jr/Sr High School
Town Offices up for election - Australian Ballot
Town Moderator for one (1) year
Selectboard for three (3) years
Selectboard for two (2) years
Click here for Town Meeting  Warning
Proctor Skating Rink
Normally open for public skating during the following hours:
Monday — Friday                    3:30 p.m. — 9:00 p.m.
Saturday                                  12:00 p.m. — 9:00 p.m.
Sunday                                    12:00 p.m. — 9:00 p.m.
On holidays and during Proctor school vacations, the rink is open daily utilizing the Saturday schedule. Weather permitting the hours of the rink may be expanded at any time. The reduction of hours will occur only when weather conditions are not conducive to maintaining ice operations.
From time to time, the rink may be used for special occasions, such as church parties or school Winter Carnival. These are normally self-managed, but it shall be the responsibility of the Manager to open, supply and secure the building on such occasions.
NOTICE
ALL NIGHT PARKING PROHIBITED
Town of Proctor Parking Ordinance
Chapter 1, Section 116 – ALL NIGHT PARKING PROHIBITED
No person owning, operating or controlling a vehicle shall park, or cause to be parked such vehicle on any street within the Town of Proctor from 1:00 AM to 7:00 AM, inclusive from November 1 through March 31.
Any vehicle so parked or standing on the street may be removed from the street per Chapter 1, Section 126 of the Town of Proctor Parking Ordinance.
Chapter 1, Section 114 – STOPPING, STANDING OR PARKING PROHIBITED; NO SIGNS REQUIRED
No person shall stop, stand, or park a vehicle on a sidewalk.
Selectboard
Town of Proctor
Front Porch Forum
Local Talk on Front Porch Forum
Have you joined our local Front Porch Forum? FPF helps neighbors connect and build community by hosting a statewide network of online local forums. More than half of Vermont households participate with hundreds more joining every month. People use their FPF to find lost animals, offer assistance to neighbors, organize local projects, share crime reports, draw crowds to events, highlight small businesses, seek contractor recommendations, and much more. Started 10 years ago, FPF is a free service and it's based in Vermont. Learn more at http://frontporchforum.com  Click here for more information.
Proctor Water Department
Consumer Confidence Report
Annually the Proctor Water Department prepares a Consumer Confidence Report providing details about where your water comes from, what it contains and how it compares to Environmental Protection Agency (EPA) and state standards. This report is designed to inform you about the quality of the water and services delivered to you every day.
Click here to view or download the report.
Town of Proctor Maps
The following link will provide access to Proctor maps.
Events
February 19 - Special Park & Rec Committee Meeting - 6:30 p.m. at the Town Office Meeting Room
February 25 - Regular Selectboard Meeting - 6:00 p.m. at the Town Office Meeting Room
February 26 - Quarry Valley Unified Union School District Annual School District Meeting Floor Items - 7:00 p.m. at the Proctor High School

March 4 - Town Meeting Floor Items - 7:00 p.m. at the Proctor Jr/Sr High School
March 5 - Town Meeting Australian Ballot Items - 10:00 a.m. to 7:00 p.m. at the Proctor Jr/Sr High School
March 5 - Quarry Valley Unified Union School District  Australian Ballot Items - 10:00 a.m. to 7:00 p.m. p.m. at the Proctor High School 
March 11 - Regular Selectboard Meeting - 6:00 p.m. at the Town Office Meeting Room
March 14 - Special/Regular Planning Commission Meeting - 6:00 p.m. at the Town Office Meeting Room
March 25 - Regular Selectboard Meeting - 6:00 p.m. at the Town Office Meeting Room