Proctor is uniquely situated along a north-south valley of the Otter Creek, making it one of the most picturesque towns in Rutland County. Our vast marble and sand deposits, the proximity to the "Great Falls" of Otter Creek and the rail lines are among the primary reasons Redfield Proctor, Sr. formed the Vermont Marble Company here in 1880. Six years later, the settlement of Sutherland Falls was recognized as the Town of Proctor by the Vermont State Legislature.
Our legacy as the former center of the global marble industry forms the basis for the cultural experience of Proctor today. We are home to the Fletcher Proctor Memorial Bridge, the Vermont Marble Museum, and the Wilson Castle. Visitors continue to admire our unique marble sidewalks and buildings.
Proctor's well-regarded local school system, active community groups, and abundant historical, cultural, and recreational opportunities make it a compelling place for our 1,900 residents and for visitors to explore.
How Do I?
Get curb side trash and recyclable totes?
Links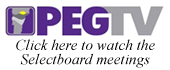 Sheriff Department Report
September 7 - September 21, 2018
September 21 - October 5, 2018
November 24 - December 7, 2018
December 7 - December 25, 2018
December 25, 2018 - January 11, 2019
February 8 - February 22, 2019
Announcements
"Good Stuff"
March 11 - Good Stuff:
The following groups/organizations/individuals were recognized for their outstanding service to the Proctor community: Varsity Men and Women basketball teams made it t to the state semi-finals.
DRINKING WATER WARNING 
Town of Proctor Water System
 WSID Number 5226
BOIL YOUR WATER BEFORE USING
Due to the need to replace the well pump at the Field Street Well House there is a possibility your drinking water supply may become contaminated on the way to the tap. This situation could present a significant health risk to users of the Town of Proctor Water System.  It is anticipated the pump replacement will be completed and the well put back on line on Monday March 25, 2019. Therefore, the Proctor Water System is issuing a Boil Water Notice for users, effective Monday March 25, 2019.
What should I do? 
DO NOT DRINK THE WATER WITHOUT BOILING IT FIRST. Bring all water to a boil, let it boil for one minute, and let it cool before using, or use bottled water. Boiled or bottled water should be used for drinking, making ice, brushing teeth, washing dishes, and food preparation until further notice. Boiling kills bacteria and other organisms in the water.
Coliforms are bacteria which are naturally present in the environment and are used as an indicator that other; potentially-harmful, bacteria may be present. When a water system is experiencing fluctuations in water pressure the possibility exists for bacteria and other harmful organisms to enter the water distribution system and contaminate your drinking water supply. 
People with severely compromised immune systems, infants, and some elderly may be at increased risk. These people should seek advice about drinking water from their health care providers. General guidelines on ways to lessen the risk of infection by microbes are available from EPA's Safe Drinking Water Hotline at 1 (800) 426-4791.
What happened? What is being done? 
This Boil Water Notice will remain in effect until the water system maintenance/repair is complete and the system is able to demonstrate that the quality and quantity of the drinking water meets State and Federal drinking water standards.
Sampling will take place on Monday and Tuesday March 25 and 26 and unless you are notified otherwise the Boil Water will be lifted at 4:00 p.m. Wednesday, March 27, 2019.
For more information, please contact Stanley Wilbur, Town Manager by phone at 802-459-3333 ex13 or e-mail at proctor-manager@comcast.net
Please share this information with all the other people who drink this water, especially those who may not have received this notice directly (for example, people in apartments, nursing homes, schools, and businesses). You can do this by posting this notice in a public place or distributing copies by hand or mail.
Proctor Youth League
Sign ups at the Proctor Free Library
This includes T-ball, Mighty Mites, Minors, Majors and Softball.
 Wednesday 3/13/19  - 6:00-8:00 p.m.
Wednesday 3/20/19 - 6:00-8:00 p.m.
Follow us on Facebook: Proctor Youth League
Questions contact Ron Wood or Lisa Miser
NOTICE
ALL NIGHT PARKING PROHIBITED
Town of Proctor Parking Ordinance
Chapter 1, Section 116 – ALL NIGHT PARKING PROHIBITED
No person owning, operating or controlling a vehicle shall park, or cause to be parked such vehicle on any street within the Town of Proctor from 1:00 AM to 7:00 AM, inclusive from November 1 through March 31.
Any vehicle so parked or standing on the street may be removed from the street per Chapter 1, Section 126 of the Town of Proctor Parking Ordinance.
Chapter 1, Section 114 – STOPPING, STANDING OR PARKING PROHIBITED; NO SIGNS REQUIRED
No person shall stop, stand, or park a vehicle on a sidewalk.
Selectboard
Town of Proctor
Front Porch Forum
Local Talk on Front Porch Forum
Have you joined our local Front Porch Forum? FPF helps neighbors connect and build community by hosting a statewide network of online local forums. More than half of Vermont households participate with hundreds more joining every month. People use their FPF to find lost animals, offer assistance to neighbors, organize local projects, share crime reports, draw crowds to events, highlight small businesses, seek contractor recommendations, and much more. Started 10 years ago, FPF is a free service and it's based in Vermont. Learn more at http://frontporchforum.com  Click here for more information.
Proctor Water Department
Consumer Confidence Report
Annually the Proctor Water Department prepares a Consumer Confidence Report providing details about where your water comes from, what it contains and how it compares to Environmental Protection Agency (EPA) and state standards. This report is designed to inform you about the quality of the water and services delivered to you every day.
Click here to view or download the report.
Town of Proctor Maps
The following link will provide access to Proctor maps.
Events
March 25 - Regular Selectboard Meeting - 6:00 p.m. at the Proctor Free Library Community Room
March 26 - Special Park and Rec Committee Meeting - 6:00 p.m. at the Proctor Skating Rink
April 3 - Regular Beaver Pond Committee Meeting - 6:30 p.m. at the Town Office Meeting Room
April 4 - Regular Planning Commission Meeting - 6:00 p.m. at the Town Office Meeting Community Room
April 8 - Regular Selectboard Meeting - 6:00 p.m. at the Proctor Free Library Community Room
April 10 - Regular Park and Recreation Committee Meeting - 6:00 p.m. at the Proctor Skating Rink.
April 22 - Regular Selectboard Meeting - 6:00 p.m. at the Proctor Free Library Community Room