Proctor is uniquely situated along a north-south valley of the Otter Creek, making it one of the most picturesque towns in Rutland County. Our vast marble and sand deposits, the proximity to the "Great Falls" of Otter Creek and the rail lines are among the primary reasons Redfield Proctor, Sr. formed the Vermont Marble Company here in 1880. Six years later, the settlement of Sutherland Falls was recognized as the Town of Proctor by the Vermont State Legislature.
 
Our legacy as the former center of the global marble industry forms the basis for the cultural experience of Proctor today. We are home to the Fletcher Proctor Memorial Bridge, the Vermont Marble Museum, and the Wilson Castle. Visitors continue to admire our unique marble sidewalks and buildings.
 
Proctor's well-regarded local school system, active community groups, and abundant historical, cultural, and recreational opportunities make it a compelling place for our 1,900 residents and for visitors to explore.
How Do I?
Get curb side trash and recyclable totes?
Links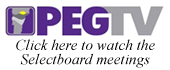 Sheriff Department Reports
Announcements 
Highway Foreman Opening
 The Town of Proctor is seeking an experienced person to supervise and skillfully maintain and repair the Town highway infrastructure. Applicants must have supervisory experience in road and utility work, a valid driver's license, a Vermont CDL, a high school diploma or equivalent and computer skills. Residency in Proctor or immediate area required. Essential duties include: maintaining Town roads, stormwater collection system and winter plowing. The individual will also work with the Water and Wastewater Departments in maintaining and repairing water and sewer facilities. Candidate must be a "team player". Preference will be given to applicants with experience plowing snow and operating and maintaining heavy equipment. This is a full-time, year-round hourly position with a competitive benefits package. A complete job description can be downloaded by clicking here or picked up at the Town Office. Proctor is an equal opportunity employer.
Letters of Interest and resumes should be addressed to Town of Proctor, 45 Main Street, Proctor, VT 05765 attention Stanley Wilbur, Town Manager. Review of Applications will begin immediately and will be accepted until position is filled.
 Proctor Bicycle Riding Survey
As part of the ongoing efforts to pursue bicycle and pedestrian facilities or infrastructure in Proctor, members of the steering committee are seeking public input. Completing this anonymous survey will be very helpful to the committee and the town. Participants need not be a bicyclist, and anyone that is a pedestrian, or automobile driver in Proctor is encouraged to complete the survey.  Link to survey: https://www.surveymonkey.com/s/57NDF7K
Streetlights
Green Mountain Power has installed LED bulbs in the Proctor streetlights.  The Selectboard received complaints that in some areas the new bulbs are to bright.  If requested Green Mountain Power will replace current bulbs with lower wattage bulbs.  Anyone having a problem with the streetlight near their home should  contact Stan Wilbur, Town Manager at 459-3333 ex.13 or proctor_administrator@comcast.net.
Dog Licenses
All dogs must have their rabies shots before they are registered.  If the rabies certificate has lapsed, dogs will not be registered until updated.
Proctor Water Department
Consumer Confidence Report
Annually the Proctor Water Department prepares a Consumer Confidence Report providing details about where your water comes from, what it contains and how it compares to Environmental Protection Agency (EPA) and state standards.  This report is designed to inform you about the quality of the water and services delivered to you every day.
Click here to view or download the report.
There is an error in the report:  Effective July 1, 2015, the drinking water user rate will increase by $10 to $440 per year, not $430 as stated in the Report.  The sewer user rate will remain the same at $425 per year..
Town of Proctor Maps
The following link will provide access to Proctor maps. 
  http://www.caigisonline.com/proctorvt/
Events
October 12 - Regular Selectboard Meeting - 6:00 p.m. at the Town Office Meeting Room
October 26 - Regular Selectboard Meeting - 6:00 p.m. at the Town Office Meeting Room 
November 3 - Regular Planning Commission Meeting - 6:30 p.m. at the Town Office Meeting Room
November 9 - Regular Selectboard Meeting - 6:00 p.m. at the Town Office Meeting Room
November 23 - Regular Selectboard Meeting - 6:00 p.m. at the Town Office Meeting Room