Proctor is uniquely situated along a north-south valley of the Otter Creek, making it one of the most picturesque towns in Rutland County. Our vast marble and sand deposits, the proximity to the "Great Falls" of Otter Creek and the rail lines are among the primary reasons Redfield Proctor, Sr. formed the Vermont Marble Company here in 1880. Six years later, the settlement of Sutherland Falls was recognized as the Town of Proctor by the Vermont State Legislature.
 
Our legacy as the former center of the global marble industry forms the basis for the cultural experience of Proctor today. We are home to the Fletcher Proctor Memorial Bridge, the Vermont Marble Museum, and the Wilson Castle. Visitors continue to admire our unique marble sidewalks and buildings.
 
Proctor's well-regarded local school system, active community groups, and abundant historical, cultural, and recreational opportunities make it a compelling place for our 1,900 residents and for visitors to explore.
How Do I?
Get curb side trash and recyclable totes?
Links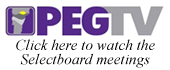 Sheriff Department Report
Announcements
"Good Stuff"
July 24 - Good Stuff: 
The following groups/organizations were recognized for their outstanding service to the Proctor community: Tom Hogan noted Bob Coons and Bill Champine repaired the flag pole and painted the steps at the Town Office.
Proctor Bicycle/Pedestrian Scoping Study 
Click here for the Scoping Study Report
Click here for the Scoping Study Appendix
Front Porch Forum
Local Talk on Front Porch Forum
Have you joined our local Front Porch Forum?  FPF helps neighbors connect and build community by hosting a statewide network of online local forums.  More than half of Vermont households participate with hundreds more joining every month.  People use their FPF to find lost animals, offer assistance to neighbors, organize local projects, share crime reports, draw crowds to events, highlight small businesses, seek contractor recommendations, and much more.  Started 10 years ago, FPF is a free service and it's based in Vermont.  Learn more at http://frontporchforum.com 
Proctor Water Department
Consumer Confidence Report
Annually the Proctor Water Department prepares a Consumer Confidence Report providing details about where your water comes from, what it contains and how it compares to Environmental Protection Agency (EPA) and state standards.  This report is designed to inform you about the quality of the water and services delivered to you every day.
Click here to view or download the report.
Town of Proctor Maps
The following link will provide access to Proctor maps. 
  http://www.caigisonline.com/proctorvt/
Events
August 28 - Regular Selectboard Meeting - 6:00 p.m. at the Town Office Meeting Room
September 6  - Regular Beaver Pond Committee Meeting - 6:00 p.m. at the Town Office Meeting
September 7  - Regular Planning Commission Meeting - 6:30 p.m. at the Town Office Meeting Room
September 11 - Regular Selectboard Meeting - 6:00 p.m. at the Town Office Meeting Room
September 25 - Regular Selectboard Meeting - 6:00 p.m. at the Town Office Meeting Room